Here I will cover the Brisket, Shanks, Blade, Flank and Neck.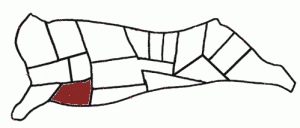 The Brisket can be found in the counter fresh or cured. The fresh brisket, when braised, is a great tasting pot roast and the cured is the all time favorite at St. Patrick's Day when we all become Irish for one day and "must" eat Corned Beef and Cabbage.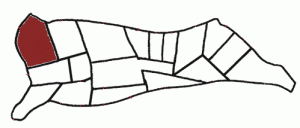 The neck is just used for Hamburger meat and Beef Stew.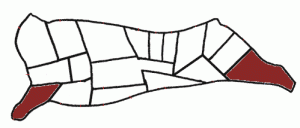 Next, the Shanks are still the favorite cut for soup and are one the few cuts which still have a bone in them, which in my opinion will add to the flavor of the broth.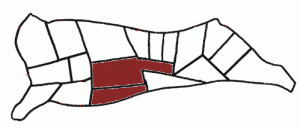 Now we have the Blade. Bone in and boneless Short Ribs and Skirt Steaks are about the only cuts to mention here. But if you prepare the bone in Short Ribs the right way and BBQ them, they are an absolute delight and the marinated Skirt Steaks are still our favorites in Fajitas.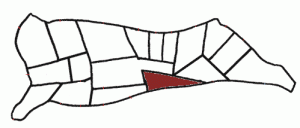 The last piece is the Flank and the only cut here is one Flank Steak which we had as London Broil or at a friend's house roasted stuffed with a delicious crab meat stuffing in it. For added tenderness have your meat cutter run it through the cuber once or twice to cut the grain.
Most of these cuts have one thing in common, they only give you a relatively small amount of useful meat with the remainder in fat and bones.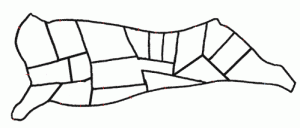 Looking at the picture above I see that we covered all the different sections in a side of beef. Please refer to the Beef Cutting Chart for future reference or the "Interactive Meat Case"  at the 'beefiswhatsfordinner.com' website.